The possibilities of enjoyment in Jesenik
Jeseniky region has still untached scenery, with plenty paths leading through the beautiful countryside. This place is beautiful in every year season. The mountains offer possibility of winter sports from December to April.
Jesenik-Grafenberg is mainly a spa town with a complex of spa buildings, where it is possible to have individual treatment accordingly to one´s interest. The Jesenik region is suitable for hiking and cycling. Further information is to be found in a brouchure about Jesenik and on the internet address The Jesenik Information Centre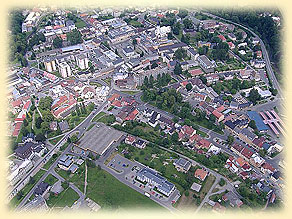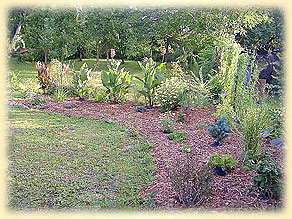 Summer season:
The area is ideal for hiking and cycling. Sporty people can hike to higher parts such as Praded, Serak, Keprnik, Zlaty Chlum.
Mountain bikes: there are many interesting cycling paths from the easier ones to the most difficult. Possibility of borrowing mountain bikes form our boardinghouse.
Watchtowers Zlaty Chlum, Biskupska Kupa, Certovska kazatelna and Certovy kameny have a beautiful views of a panaroma of The Jeseniky mountains and lowlands.
Riding a horse in the riding centre in Bukovice and in The Western Town in Ceska ves.
Tennis in the town centre (Smetanove sady - clay courts) 300 metres from the boardinghouse and clay tennis courts in Fenix area are 1 km away..
Fishing in trout waters in local brooks and ponds.
Windsurfing on The Nysa Lake in Poland and a water dam in Zlate Hory, which are about 30 km away.
Karstic caves in Pomezi and Na Spicaku
Many natural lakes for swimming and refreshing.
The Squash and Bowling Centre is 100 metres from the boardinghouse. There are also fitting centres, saunas, a miniature golf, restaurants, discos and other services.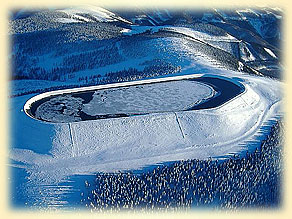 Winter season:
In winter months this region offers large possibilites of winter sports. Many ski lifts and cross-country skiing tracks will pleased everybody.
Winter reasorts in Praded, Cervenohorske sedlo, Ramzova, Ostruzna a Lipova lazne-Miroslav can be reached by car as well as by bus.
School ski lifts with night skiing is situated in Grafenberg spa and ski lift below Krizovy Vrch is 200 metres away from the boardinghouse.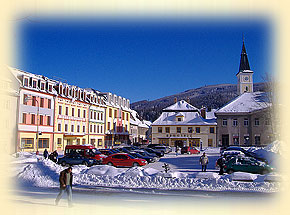 Pension Barunka
Nám. Svobody 831
790 01 Jeseník
Tel.: +420- 605 470 591





The pension | Accommodation | Preices | Reserve | Environs